After the huge success of $GULF, GULF Software & Technology is launching GULF CRYPTO BANK, a one-of-a-kind project, an integrated banking system in which you can work in Fiat currencies as well as digital currencies.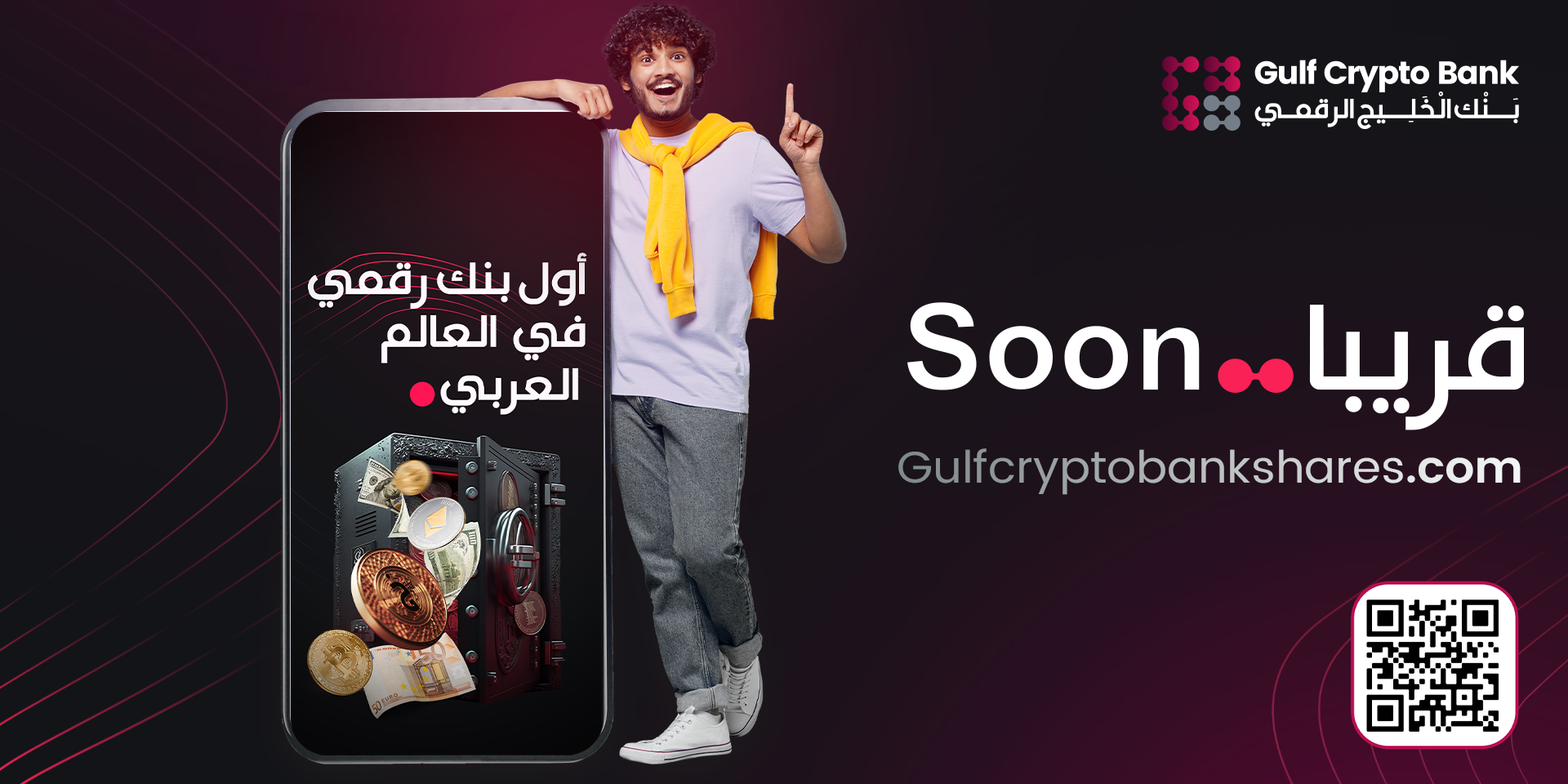 Opening an account will be easy and accessible with a friendly user dashboard, from which users can withdraw, deposit, swap, do external and internal transfers immediately, securely and with minimal fees. Users will also be provided with a visa or mastercard that can be used at any ATM or online. Another noteworthy feature is the ability to withdraw your crypto assets to any external wallet by creating a wallet inside your bank account.
The Bank will also offer personal and corporate loans based on the Islamic laws.
Also, another opportunity to earn extra income is available for all active users through a referral program. Each user can obtain his or her own link for registration on which they will earn additional income from each person registering using their link and from each transaction performed by the latter, they will earn a fraction of the fees. The earnings will be added immediately to the user's account balance.
In a nutshell, the Bank is not only providing total financial freedom and boundless power, but it is also offering the chance for its users to earn passive income with minimal efforts; all it takes is for the users to work on his network and share his or her referral link.
Expert Talk, one more feature out of many, is a hub in which any user of the Bank can publish articles, analyses, and recommendations about the crypto world. The material can be published in written or filmed format. This forum will offer the publisher high exposure and a chance to publish on social media platforms.
The bank will be widely spread with numerous offices, sales points and a huge agent's network which will increase the ease of its accessibility and efficiency.
Currently the bank is preparing to launch very soon its public sales of shares on the day of its participation in the first Arab Summit for Crypto as a Diamond Sponsor and Partner in the event happening on February 15th in the Kingdom of Bahrain with the presence of governmental authorities, elite businessmen, entrepreneurs, and investors. The company is offering 49% as shares whereas 1 Share is equal to 1 $GULF. The 51% remainder is acquired by the developing company.
Each investor will be considered as a partner in the bank and will be offered an investor account on the dashboard from which he can follow up the bank's daily transactions since he or she will be receiving dividends daily to their accounts balances of each transaction according to their percentage share.
It is important to note that the Bank will be registered and licensed in more than one country and is planned to be listed on the stock exchange in the future.
The vision behind GULF CRYPTO BANK was established to fill the gaps and the discrepancies present in the current financial systems and to unfold a new system with better value and opportunities to its users. This is why we are here to recognize this project as one of the Top 10 Prominent Projects in the Arab World that will offer a new vision to the ecosystem and the Web3 development.
https://gulfcryptobankshares.com/